Enduit injectable de peau d'acide hyaluronique 2ml pour la joue
Qu'implique le traitement de comblement cutané ?
La charge dermique est injectée dans la peau en petites quantités à l'aide d'une aiguille très fine. Le gel procure un volume naturel pour atténuer l'apparence des rides et ridules, améliorer la forme du visage ou créer de la plénitude sur les lèvres ou les joues. Les fillers améliorent l'élasticité et la texture de la peau en restaurant et en maintenant l'hydrobalance de la peau. Le traitement est rapide et prend environ 15 à 30 minutes. N charges de la peau aturel t raitement avec des charges dermiques n'affectent pas l' expression du visage et les avantages peut normalement être vu instantanément. Les produits de comblement dermiques sont biodégradables, ce qui signifie qu'ils disparaîtront naturellement dans le corps. Pour assurer un résultat optimal et durable.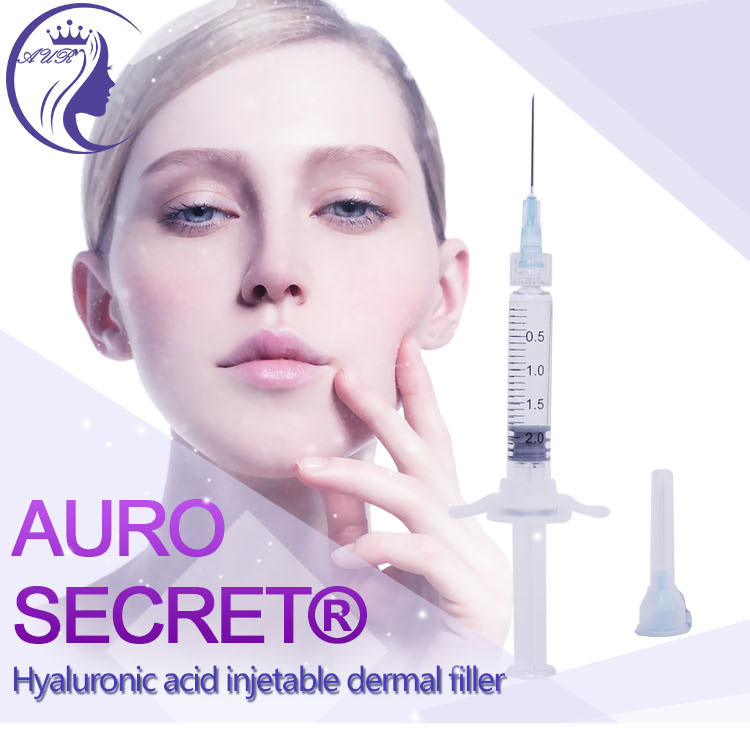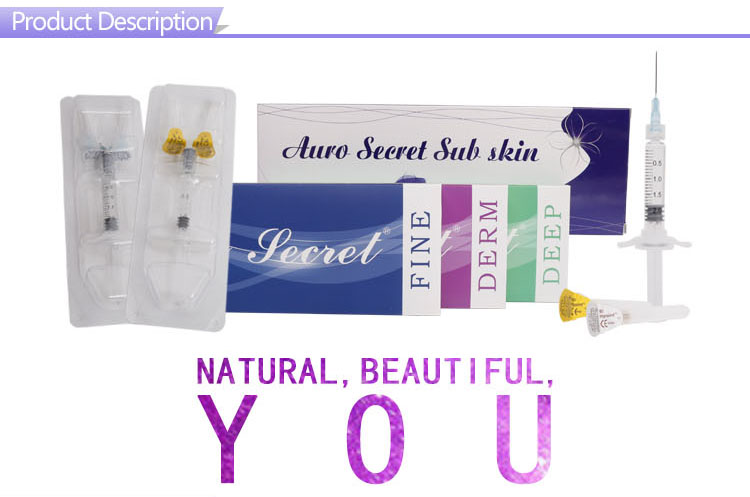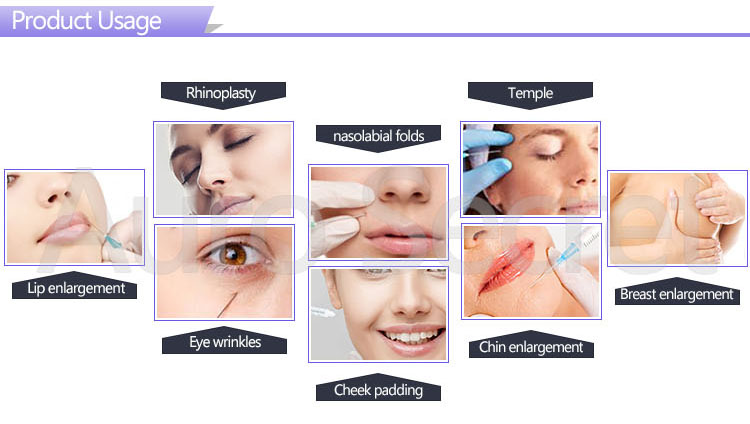 Auro Secret

Fine
Derm
Deep
Subskin
Treatment Parts
Correction of thin lines, accross the forehead and around the eyes and mouth.
Treatment of wrinkles and lip enhancement
Correcting deep folds, creating fuller lips and shaping facial contours, such as cheeks and chin.
Enlargement of breast and buttock augmentation.
Needle Size(Gauge)
30G
30G
27G
23G
Concentration(mg/ml)
20mg/ml
Volume(ml)
6-18 months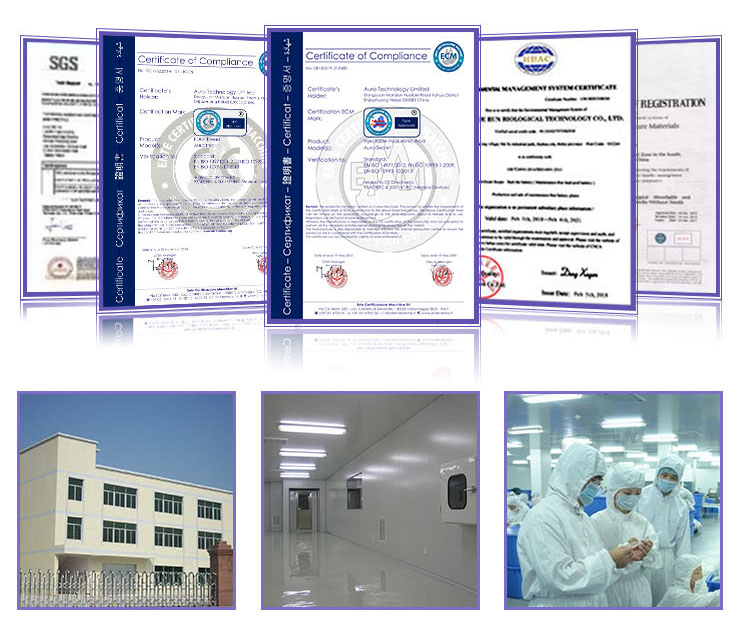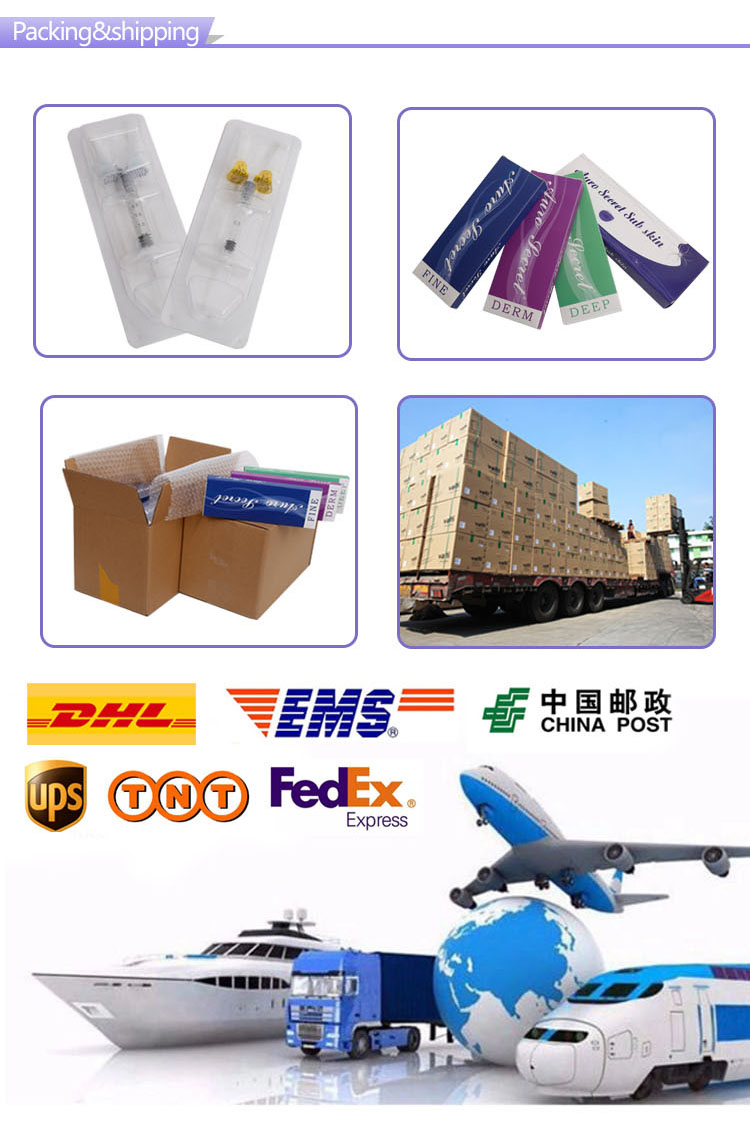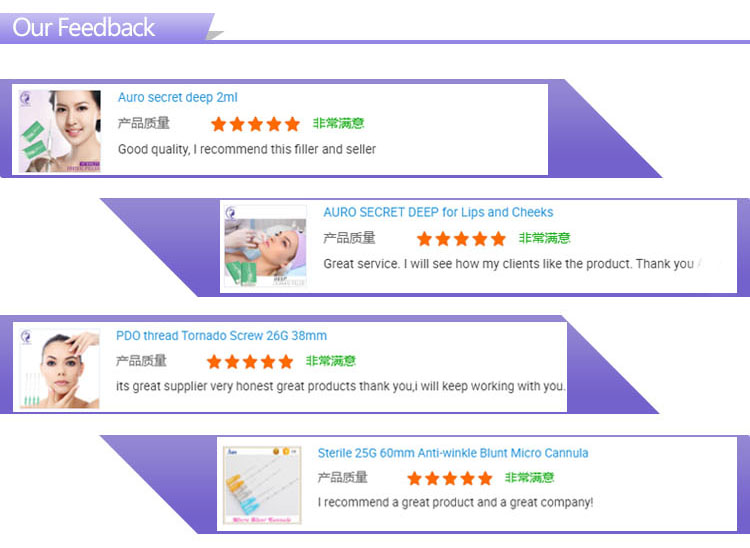 Auro Secret Hyaluronic Acid 5 points avantages
Avantage 1: ingrédients naturels
Pansement nasolabial , extrait du tissu biologique, absence de sensation de corps étranger et substances étrangères
Avantage 2: produits de haute technologie
Produits de comblement des rides de la bouche , grâce à une technologie de pointe et à un processus de production strict, à l'assurance de la qualité des produits, à l'absence de rejet et de réaction allergique.
Avantage 3: simple et sûr, rapide et efficace.
Micro chirurgie esthétique sans chirurgie, juste par voie cutanée remplisseurs de bouche , pour éviter le risque de chirurgie, lors de l'utilisation micro-cosmétique de l' injection cutanée , afin que vous puissiez voir l'effet immédiatement.
Avantage 4: confort sans douleur
Micro-esthétique du sein injectée comme une injection, seulement un léger gonflement de la micro-douleur locale, pas de douleur, les clients sont faciles à accepter.
Avantage 5: avantages économiques
Remplissage de lignes de rire coûts entre la cosmétologie quotidienne et la chirurgie plastique, le prix est moins cher.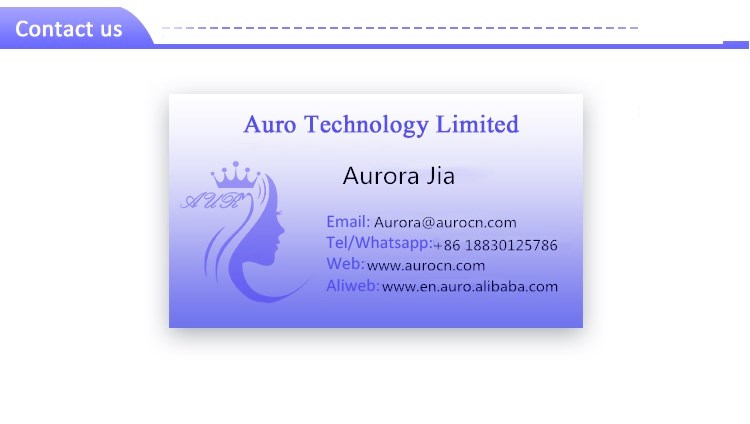 Groupes de Produits : Remplisseur dermique